How does SEO benefit a marijuana dispensary?
SEO for cannabis dispensaries is competitive. A cannabusiness has to court local traffic, tourists, out-of-state traffic and separate themselves from their competitors. You want an SEO partner that understands the cannabis industry as it is now, and where it's headed in the future.
What questions do cannabis SEO experts help you with?
Can your website be easily read by Google's search engine?
Is your site optimized for speed and mobile phone users?
What's the authority of your website? How can you improve it?
Does your content include the right terms and information?
As Google co-founder Sergey Brin said:
We saw that a thousand results weren't necessarily as useful as 10 good ones.
How we can help our clients become one of the "good ones" is what we read about, talk about, and work towards every single day.
---
Make your website "readable" for search engines
How do you write a list? What do you put into a main category? What about a sub-category? Google uses a system called Googlebot to understand your website. Categories are how Googlebot processes the information it sees. Google Search serves up search results after Googlebot reads a website. SEO helps make Googlebot's job easier.
What does markup do?

Markup makes it easier for Googlebot to understand your dispensary website. From your blog posts to your home page, Googlebot sorts all of the content on your website including text, videos, audio, and images. It considers what sites you link to, who links to you, and how long users stay on your website. Googlebot even looks at how often your site is updated, and if the content is original to your website or not.
How does an optimizer markup a cannabis site?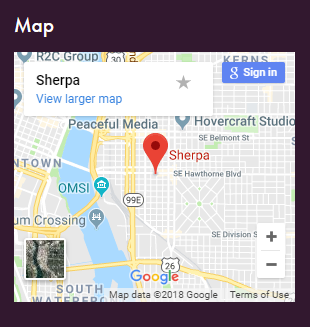 Markup helps Googlebot to quickly understand the point and purpose of a webpage. When a user searches for "cannabis dispensary near me," and your dispensary is at the top of the search results, the map markup helped it understand that your dispensary is the closest one to the user.
---
Increase the authority of your website
Did you know your website has an authority rating? Think of it as a "trustworthiness" score. The higher your (DA) domain authority, the better. SEO raises your domain authority and is important for new websites. Your DA depends on the age of your domain (based on how old the domain address is), links to your website, content quality, and more.
How does cannabis dispensary SEO increase your website authority?
Submitting your site to industry directories, creating a press link page, and releasing posts across social media platforms all increase your domain authority. An SEO expert also knows the difference between a good backlink that helps cannabis SEO and a bad backlink. Backlinks are any link pointing to your site from outside of it. A bad backlink can hurt a page. A thousand bad backlinks can destroy a website's chance to rank well. Our safe SEO backlink strategies increased the DA of The Smoking Crow from 3 to 18 in just 6 months.
A professional dispensary SEO company also catches errors that include:
404 Page not found errors (when a link goes to a non-existent page)
302 Redirects (that signal a temporary domain move instead of a permanent one)
Canonicalization errors (when separate pages are treated like one)
Redirect chains (that can cause Google penalties)
Directive errors (non-indexed pages and follow vs no-follow linking)
---
Improving your site speed and functionality (especially on mobile devices)
Is your website optimized for mobile devices? What does that even mean, and why does it matter? The majority of our dispensary clients get more website views off of mobile devices than anything else. Cellphone traffic makes up as much as 60 to 80% of a client's total website traffic. Because Google uses website speed as a ranking factor, a dispensary website that isn't optimized for cellphones will not perform well—that difference can mean lower rankings on the device the majority of your customers use to find you.
Test your site with Google's mobile frienldy testing tool.
How does cannabis dispensary SEO improve a site?
Websites are always tested on multiple devices. This catches any issues caused by different web browsers, screen sizes, or operating systems. Standard SEO optimizations include shrinking the size of images. Mobile devices also load smaller (in size) images so that each page loads faster.
Unnecessary WordPress plugins are always removed and we follow an in-depth 100 point SEO checklist on every site. This lets us go through a dispensary site and make adjustments one point at a time. Third-party tools can be helpful, but they don't make up for the experience of a skilled website optimizer.
Search engine optimization (SEO) is often about making small modifications to parts of your website….but when combined with other optimizations, they could have a noticeable impact on your site's user experience and performance in organic search results.
---
Improving your content and targeting the right keyterms
What does your content say? Is it optimized? Is it easy for Googlebot to understand? More importantly, is anyone even reading it? SEO content seems simple at a glance, but the more you learn, the more you realize how complicated it can be. You want to sell your brand, voice, and style, but you also want to provide information that interests your customers, answers their questions, and doesn't rehash the same things that every other dispensary does.
For example: Choose three dispensaries with an FAQ. Look at the information they provide. I bet you'll find they all talk about the difference between Sativa and Indica. Each one tells you what THC and CBD are, and what they do. Most will cover the use of edible THC delivery compared to flowers and concentrate. If every dispensary has the same FAQ, is yours helping your website?
What does weed SEO content look like?
We use different tools to optimize content. Our analysis helps us decide on-page content terms, what to link to, and what to write about. An FAQ doesn't have to be radically different, but it does have to be unique. What are the questions your competitors aren't answering?
A great SEO company researches and creates a keyterm list. Ranking the terms on that list is always the goal, and you want to work with a company that has a strategy, reports on their progress, and uses an in-house content strategist and writer. If there's one thing that will hurt a site faster than any other, it's thin, poor, or off-topic content. Look at the difference that SEO content made for Cannabliss & Co. in under a year.
| Term Search Position | # of Ranked Pages | % Change |
| --- | --- | --- |
| Position # 1 | 14 | +1400% |
| Position # 2 – 10 | 63 | +1766% |
| Position # 11 – 20 | 63 | +130% |
| Position # 51+ | 58 | -330% |
Is dispensary SEO worth the cost?
We guide our clients, but it's up to every client to know what they're willing to do to reach their destination. A dispensary that manages on word of mouth alone or a poorly optimized site may do just fine. Can they be doing much better? Absolutely. Can dispensary SEO help them become more profitable faster, increase their site rankings, and give them a leg up in a crowded industry? Yes. SEO isn't a requirement, but it is well worth the investment.
If you're interested in the statistical details of cannabis industry SEO, our white papers are a great place to continue learning more.