Is your current dispensary CRM losing you money?
How does your dispensary make money? A dispensary is like any other retail business, money comes in when a customer buys a product and money goes out when you cover all the fees associated with a business. The big difference between a dispensary and any other retail business?
Because marijuana is still federally illegal, dispensaries in the states where it is legal can't benefit from the tax breaks other companies can. You can thank Ronald Reagan and Tax Code 280E for the marijuana industry's current predicament. Tax Code 280E makes it illegal for a company to write off major expense like marketing, bookkeeping, store clerk wages, and security costs if they sell illegal substances.
Current laws mean a reliable marketing ROI is even more important in the cannabis industry. That's where Baker CRM and SEO shine. Baker integrates with dozens of leading cannabis platforms to save you time while reducing maintenance and labor costs for the point of sale, advertising, and review platforms you already use.
SEO and Baker: Your one-two punch to increase store profits.
Not only does search engine optimization increase in-store sales for a dispensary, it increases online sales as well. Because Baker CRM is a complete online ordering and menu system, it is heavily impacted by SEO. The better the site optimization, the more customers enter into the Baker CRM sales funnel.

The owner of Cannabliss & Co. reported a massive increase in sales across all five of their locations a year after Sherpa completed their initial SEO. It may seem unbelievable, but this increase is supported by Google Analytics and Baker data.
What figures support such a massive increase in sales?
+500%
Year over year sales increase after SEO
Google My Business Increases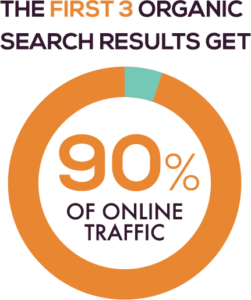 Map and Search Views increased greatly and getting in the MAP Pack on a Google search puts a dispensary listing front and center. The MAP is the first thing a potential customer sees after advertisements.
With an increase of 209%, MAP searches also boosted GMB click-to-call, direction requests, and Cannabliss & Co. website visits.
Keyterm Ranking Increases
With over 90% of clicks coming from the first 3 results in a search, you want to rank as high as possible for your most valuable keyterms.
| Term Search Position | # of Ranked Pages | % Change |
| --- | --- | --- |
| Position # 1 | 14 | +1400% |
| Position # 2 – 10 | 63 | +1766% |
| Position # 11 – 20 | 63 | +130% |
| Position # 51+ | 58 | -330% |
Only 3 Cannabliss & Co. keyterms ranked in the top 5 search results before Sherpa SEO. Afterwards? 77 major keyterms moved into positions 1 – 10 in Google's search results.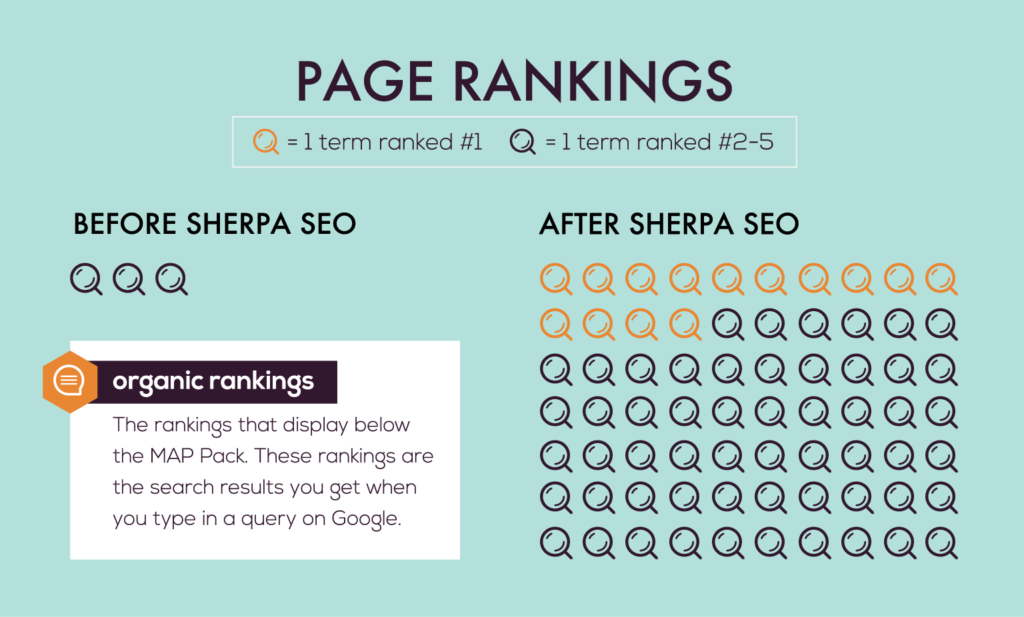 How much did SEO increase Baker sales?
Baker platform sales data showed a nearly 40% increase in online sales after SEO. That's just what happens when you pair an amazing CRM and stellar SEO together.
What can SEO and Baker do for your business?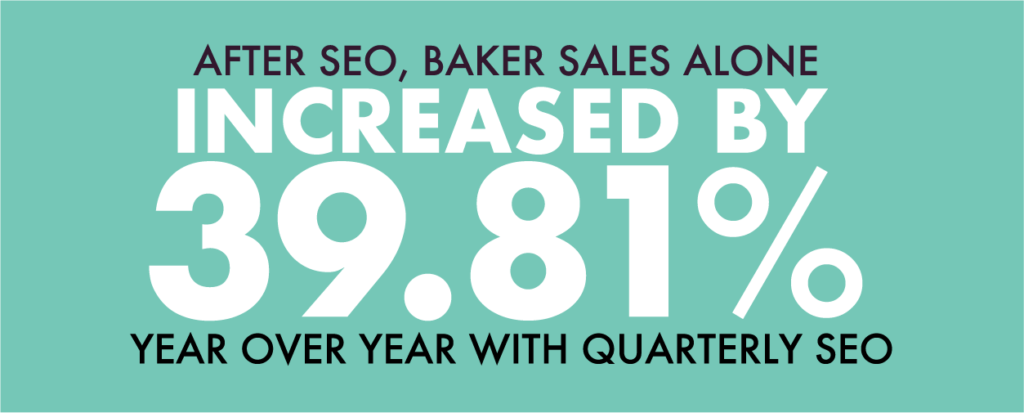 Are you happy with your sales figures?
Pairing SEO with Baker CRM can take your business to the next level. We'll help new users find you online while Baker converts them into customers that keep coming back. That's why we use cutting-edge analytic tools and partner with industry leaders. A successful online cannabis marketing plan isn't about doing everything on your own, it's about finding the right pieces to complete the puzzle. Once you do, you'll discover success was right in front of you the whole time.
Download the full infographic to see what SEO can do for your ROI.