Farma – White Paper
February 20, 2019

CBD SEO Case Study
February 21, 2019
What to look for in a
cannabis website design company
---
It helps to know what you're looking for in a cannabis website design company, and that starts by knowing what you want to get out of your website. Ask yourself these questions and write down the answers you come up with, it can help you look at your businesses broader goals in relation to your website development.
Ask yourself:
What do I expect my website to do? Is your website an intermediary in the sales process before customers speak with a live representative? Do you want to drive on-site sales with SEO? Do you want to reach a local audience, a national audience, or both? Once you know what you want the website to do for your business, you can lay out your must-haves and present prospective designers with your own elevator pitch.
How hands-on do I want to be? Are you planning on bringing on a new team member to manage the site? Are you willing to learn how to navigate the back-end of your cannabis site yourself? Have you budgeted for paid site maintenance? Websites do not run themselves. You'll need to manage content releases, E-commerce products, sales orders, and plugin compatibility. This can require a lot of knowledge and isn't a "pick up and run with it" skill set. Where do you see the designer's role after your site is launched?
Can I afford the website I want? If you buy a budget website only to rebuild it in a year's time, you've lost that initial investment. We've worked with many clients who went budget and regretted it once it hurt their sales and earnings potential. Your website is your company to any customer who finds you online. If you can't afford your dream site, scale back and focus on a perfect smaller site. You can build it out later on, but a strong foundation means you won't lose income or need to rebuild entirely.
The best cannabis website builders have:
Experience in web design, SEO, and the cannabis industry. You want all three. Design experience guarantees a smooth site creation process. SEO experience means you'll get backend adjustments that help your site rank and load quickly. Cannabis user experience means your chosen company understands the industry and the pain-points faced by actual clients who work within it.
E-commerce experience. An online store is the backbone of many a business; it can also be a real chore to set up, especially once shipping considerations and a wholesale gateway are implemented. If you need E-commerce, do not choose a company without an established portfolio of E-commerce work. If you do, you will regret it once your first incorrect order comes through.
A strong portfolio with results you can see. Data-driven white papers are an excellent way to measure a web design firm's ability to follow through on their promises. Make sure you have any decision makers view the portfolio of your prospective company. If you don't like their general aesthetic and work for previous clients, you won't like what they build you.
What web designers
can you cross off first?
The easiest way to narrow down anything is to start at the top and play a game of deduction. Now we should warn you, you may be tempted to choose a friend, acquaintance, ask relatives, or return to a previous website developer. Why are we telling you not to? It's simple.
Cross off any website designers without cannabis industry experience.
The playing field isn't an even one. As a federally illegal business, cannabis growers, dispensaries, and CBD companies must follow very strict rules. That means advanced cannabis E-commerce implementation in order to shield the company from out-of-state and other illegal customer types. You're busy. Mistakes can happen, but when those mistakes can mean get your state marijuana license revoked, you want to perform as much risk mitigation ahead of time as possible.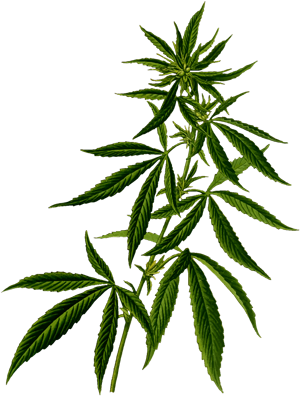 Look at the web design company site and portfolio next.
It's safe to cross anyone off your list if you don't like their personal site. Web design companies worth your time invest into their own sites. They've taken the time to identify and fix any scaling, mobile, and browser errors. Every element should line up perfectly and work exactly the way it was intended.
View the web design company's portfolio. If they don't have one, run. If they do have one, don't ask yourself if their samples are your perfect site. Remain objective. What do you think of the layout? Do you like the element placement? Does the color scheme match the branding? Is the site mobile-friendly? Website designers work with their clients, so analyze the site as a whole while remembering that not every decision was made by the designer.
Call your favorite
marijuana website companies.
Once you've performed eliminations based on work and experience, you may want to learn about the 420 website firms you do want to work with. Read their About Us page and see if it aligns with your company values and core mission. After you cross off any options that don't, you'll be left with the companies you want to call.
Have your elevator pitch ready to go.
The clearer you can lay out your expectations and desires, the more likely you are to get the information you want. Can they meet your present and ongoing goals? Can they meet your timeline? Is the website within your budget?
You've got all the tools you need to find a great cannabis web developer. Now it's up to you.