Cannabis in the News
Cannabis is constantly in the news, and it can be difficult to keep up on the latest industry, science, and legalization developments. We're making it easy, so you can always look like the most knowledgeable person in the room. Impress your friends, dazzle your co-workers, and annoy that one Uncle who still believes Reefer Madness is a documentary after you catch yourself up on cannabis in the news!
Green science: Advances in medicinal cannabis for the treatment of Dravet syndrome
CBD and THC have shown incredible promise for the control of epileptic seizures, but dosing has been an issue, especially in younger patients. Toronto researchers have been hard at work identifying the correct dosage for children with Dravet syndrome.
Dravet syndrome causes ongoing seizures, sometimes as many as 100 in a single day. Seizures can have a dramatic effect on developmental growth, causing life-long learning disabilities.
We saw an overall median reduction (in seizures) of 70 percent and one of the things we tracked was seizure-free days … which went from a mean of 11.8 days to 18.3 days, which is essentially an extra week (and) which is clinically very meaningful.
The Weightman family experienced the positive effects of this medication first hand. Before the CBD/THC formula, their daughter Abigail experienced 10 to 20 seizures every month—and that was after pharmaceutical medication and surgery. Once Abigal began her new cannabis-based treatment she experienced just three seizures in a span of eight months.
Green business: Is the legal cannabis industry actually harming Oregon MMJ Patients?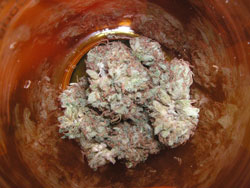 Quick, what's the average dose of an over-the-counter cannabis candy? Did you guess 10 milligrams? Way to go, you did it! Now let's say you're a medical patient, what's the average dose of a medical cannabis candy? What did you guess? 100 milligrams? 300 milligrams? Not even close.
The average dose for a medical candy is 50mg of THC. That may seem like a lot from a recreational perspective, but many medical patients need a much higher dose.
If you need two 3000mg a day orally and you're capped at a 100mg candy bar, that means you need 20 candy bars, which cost $20 a pop. So you're spending $400 a day to eat 20 candy bars.
There are two other major bottlenecks faced by medical patients.
The OLCC isn't handing out any new recreational permits. That means producers like PharmEx who do not have a recreational sales permit cannot sell their medical-specific products to recreational stores.
Patients are also struggling to find the high-THC content products they need. With only 8 medical only dispensaries left in the state of Oregon, PharmEx is considering selling directly to consumers.

For patients in areas that have voted against recreational dispensaries, they can have trouble accessing any medical cannabis at all. This can force medical patients back into the black market.
Green government: Canada actively promotes cannabis grower innovations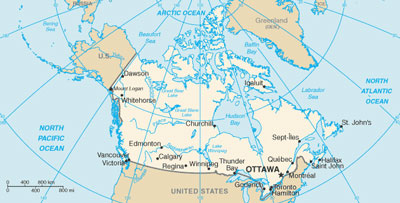 While the U.S. enjoys dragging its feet in the face of mounting support for complete legalization, Canada has embraced their newest industry. Instead of vilifying cannabis, the Canadian government is offering farmers some of the very same subsidies the diary, grain, and vegetable industry enjoy.
Though many of these subsidies focus on supporting the agricultural industry during rougher seasons, these protections don't apply to the cannabis industry just yet. So how will Canada provide support to growers and producers?
Cananadian agricultural ministers recently had their yearly meeting and decided to extend innovation and environment-related funding opportunities to cannabis growers.
Innovation in one agricultural area can ripple out to others. That makes incentives a great opportunity for the government to help important industries innovate on their own. We can only hope the United States follows Canada's lead. Given the current rollback of environmental laws in the U.S., we may have to vacation to the Great White North for a breath of fresh mountain air.