TJ's Fine Dispensaries
good company & high taste
---
This was another Potency/Sherpa collaboration that was a pleasure to work together on. We had been big fans of TJ's since visiting their locations in Eugene on a trip there a few years ago. Not only were they growing some of the best flower in the state, their dispensaries were beautiful inside and out. They already had a nice SquareSpace site, but wanted the value that SEO can bring to a dispensary.
A boutique
experience unlike any other
---
Our job on this project was to re-build their site to look exactly as it was in it's previous form. With that in mind we set out on our journey.
Re-building a site can be tricky business at times. Luckily, the site was modern, and had a simple, clean design and great functionality. Once the site was rebuilt we applied our 100+ point checklist along with our off-page SEO.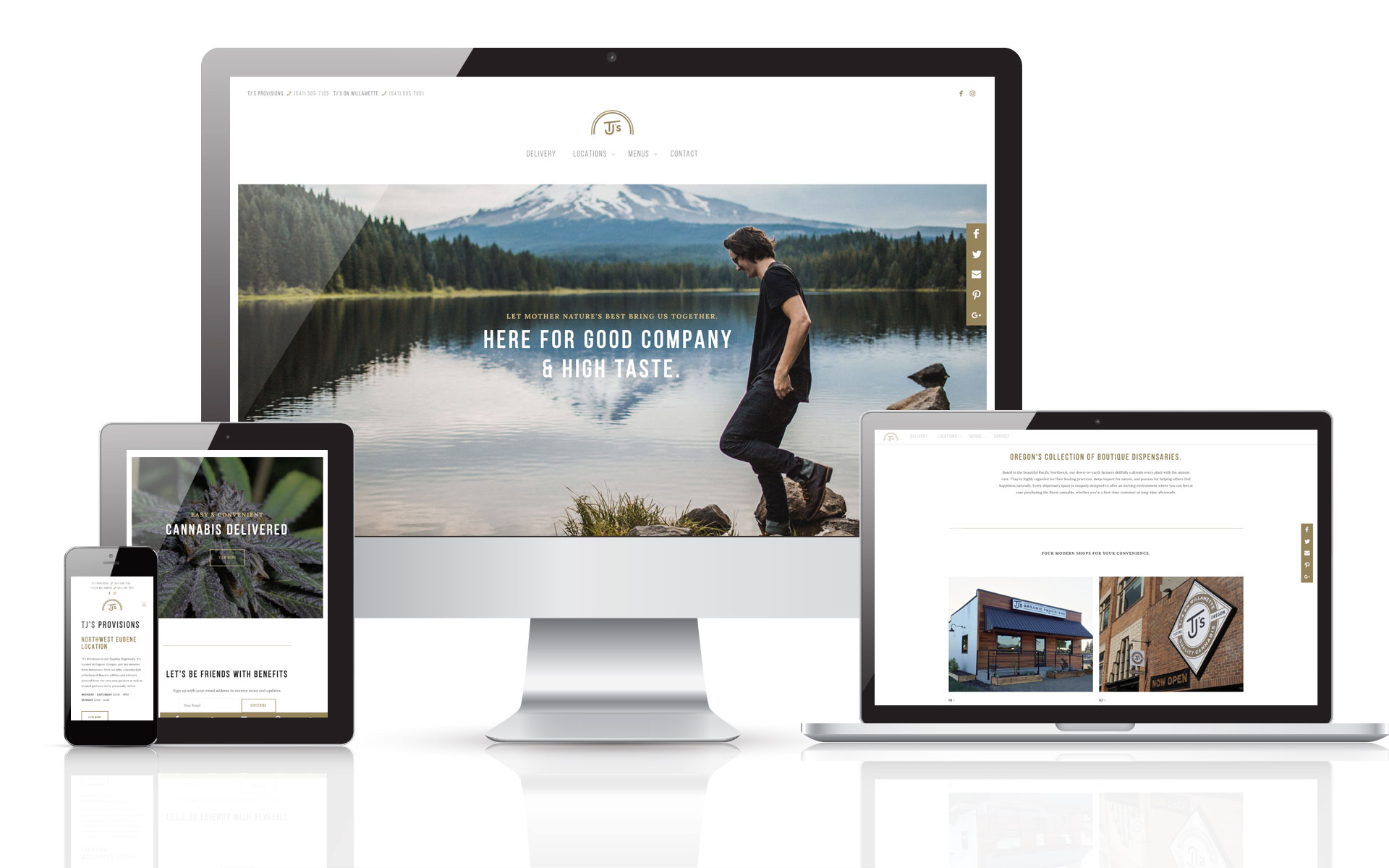 Content Writing
that fits your voice
---
Using the content that was already on the website, we wrote location pages, with direction from Potency and TJ's for each location that fit their brand identity. Location pages are a great way for dispensaries with multiple locations to add content with relevant keyterms to specific geographic areas.
Responsive
Web Design
---
Having a pretty website on desktop is wonderful, but it is vitally important that websites be mobile-friendly. Statistics show that about 60% of users are hittiing websites on their mobile phones.
Google penalizes rankings for websites that are not mobile-friendly. That is why we extensively test all our websites on a variety of devices and browsers to ensure that they function properly, and look just as beautiful as they do on desktop.