How do your customers
find the right cannabis strain?
---
There are two typical options for an online cannabis menu user experience (UX). The first is a standard product menu. These are found on-site and divide products by strain and consumption method. They aren't intuitive, and a customer still has to be knowledgeable enough to know what they want in a marijuana strain.
The second is a menu with advanced filters. These give customers the option to filter results by flavor, effect, medical usage, and other options. You can do more for your customers and Cannabiscope can help.
This is a great tool to help patients, caregivers, physicians, and cannabis aficionados obtain valuable information on cannabis.
How does
Cannabiscope work?
---
Cannabiscope augments your online menu system, and can integrate with the Baker CRM.
Your customers use an intuitive wheel system that divides strains based on two primary categories.
Health (Cannabinoid) narrows down cannabis strain selections based on physical and mental traits.
Flavor (Terpenoid) narrows cannabis strain selections based on flavor characteristics like fruit, herb, and earth.
Every option they choose further narrows down the chosen category. For example, let's follow the Physical Path:
Physical → Pain Relief → Relaxer → Strains
That's just one path of many, and every touch of the wheel guides them closer towards the perfect strain.
Educate your customers
the easy way with Cannabiscope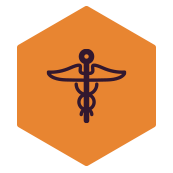 Reduce Errors
Intuitive, easy-to-use, and simple—you'll ensure your customers get the right products for their needs. Your budtenders don't have to know every product by heart with Cannabiscope on your side.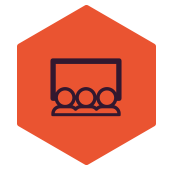 Educate Customers
At its heart, Cannabiscope is an educational tool. Customers can quickly narrow down strains by their unique properties, and even save their favorite profiles for future use. The same UX system works online and in-store!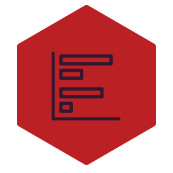 Capture Data
Cannabiscope is also a robust data platform. Easily view and manage customer profiles for use in targeted emailing and SMS campaigns. With Cannabiscope you'll know exactly what products your customers are looking for.
Sherpa is your cannabis marketing guide. We don't just help our clients grow by providing the best cannabis website optimization in the industry, we partner with cutting-edge companies that address you and your customer's pain-points head on.
The smoother your daily operations, the easier it is to focus on the areas that matter most. Call or contact us today, it's time to simplify and streamline your life and your dispensary's user experience.