The Grove
A vegas experience
---
We met the owners of The Grove on our first business trip to Las Vegas. It was a particularly somber time as we had traveled the day after the mass shooting had happened. The owners were still incredibly gracious and showed us around their dispensary and grow facility. It was clear that they cared deeply about their community, and considered themselves to be an integral part of the healing that the city would need.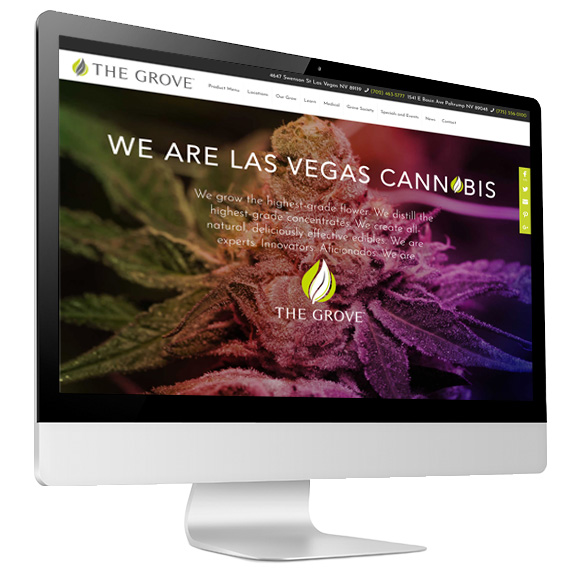 A boutique
las vegas experience
---
Our job on this project was to re-build their site to look exactly as it was in it's previous form. Their old site was built on a dated WordPress install which meant we had to rebuild on our updated CMS.
A cannabis website redesign can be tricky business at times. Luckily, the site was modern, and had a simple, clean design and great functionality. Once the site was rebuilt we applied our 100+ point checklist along with our off-page SEO.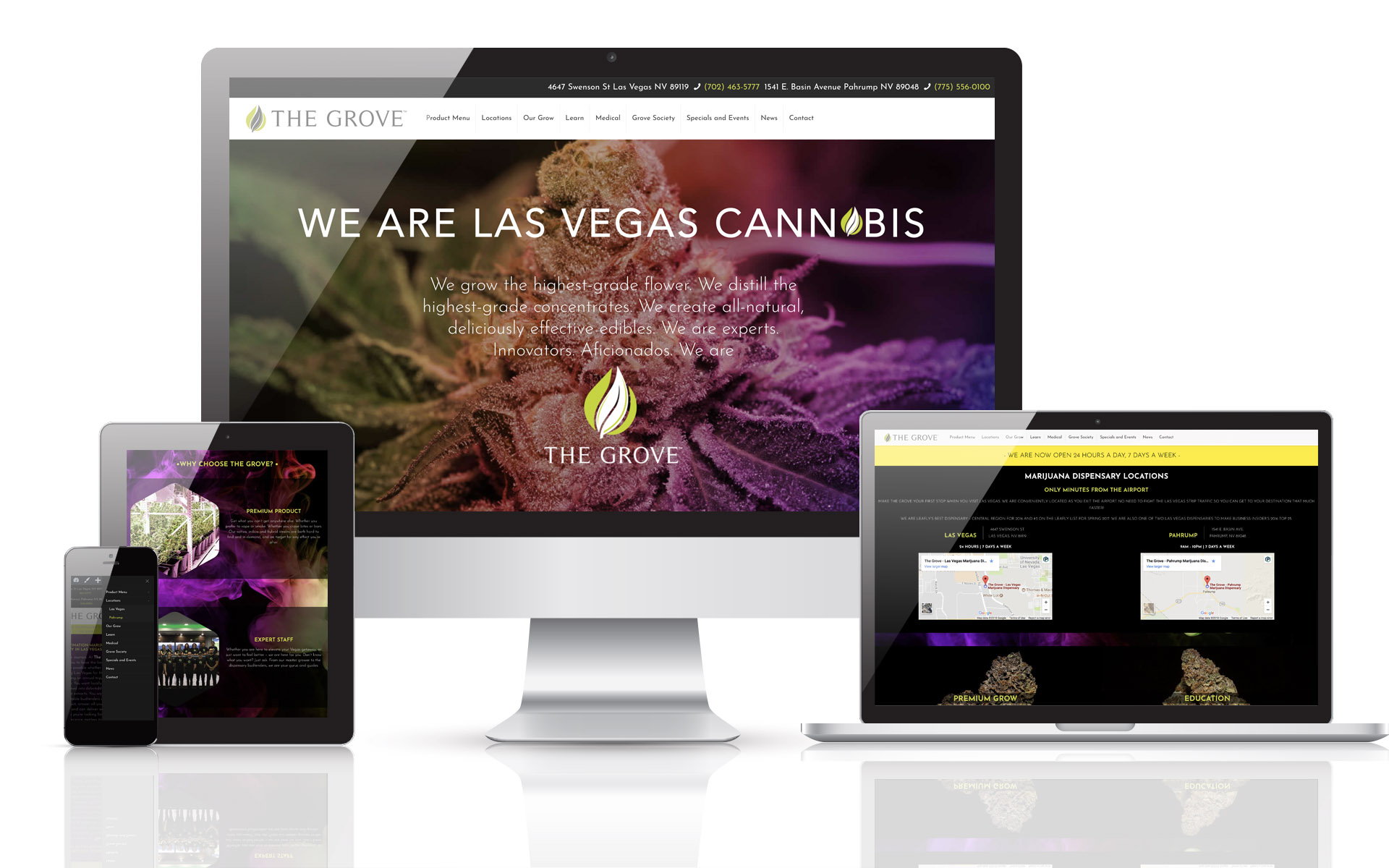 Content Writing
that fits your voice
---
Using the content that was already on the website, we wrote location pages for each location that fit their brand identity. Location pages are a great way for dispensaries with multiple locations to add content with relevant keyterms to specific geographic areas.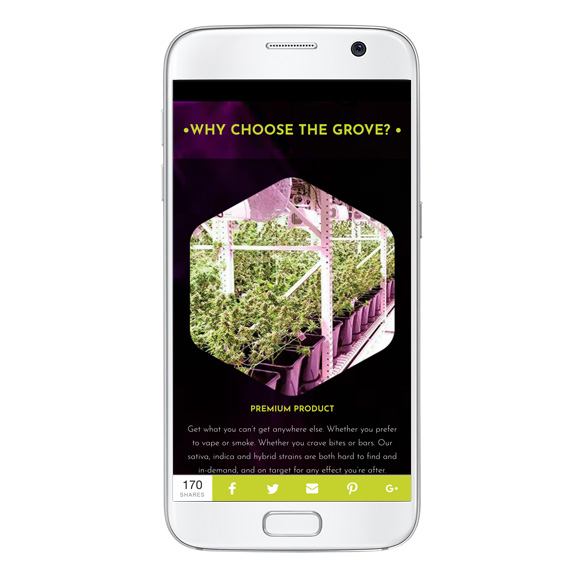 Responsive
Web Design
---
Having a pretty website on desktop is wonderful, but it is vitally important that websites be mobile-friendly. Statistics show that about 60% of users are hittiing websites on their mobile phones.
Google penalizes rankings for websites that are not mobile-friendly. That is why we extensively test all our websites on a variety of devices and browsers to ensure that they function properly, and look just as beautiful as they do on desktop.