Make MANTIS
your cannabis advertising platform
---
MANTIS works with more than 500 publishers in the cannabis space in order to launch successful ad campaigns that reach product users without the run-around of traditional "all-media" advertising. Your company sells a niche product and you need an advertising specialist in your niche. MANTIS is that specialist, and that's why we've partnered with them for our client's Cannabusiness advertising needs.
Reach
a broader audience
---
Gone are the days of independently coordinating advertising campaigns across multiple-marijuana related sites. MANTIS streamlines and simplifies the advertising process in order to reach more than 60 million consumers in the cannabis space. Ads aren't limited to a single site like Leafly, and cover the entire cannabis webspace instead. Because they work solely with Cannabis-friendly sites you never have to worry about your ads getting removed when you choose MANTIS.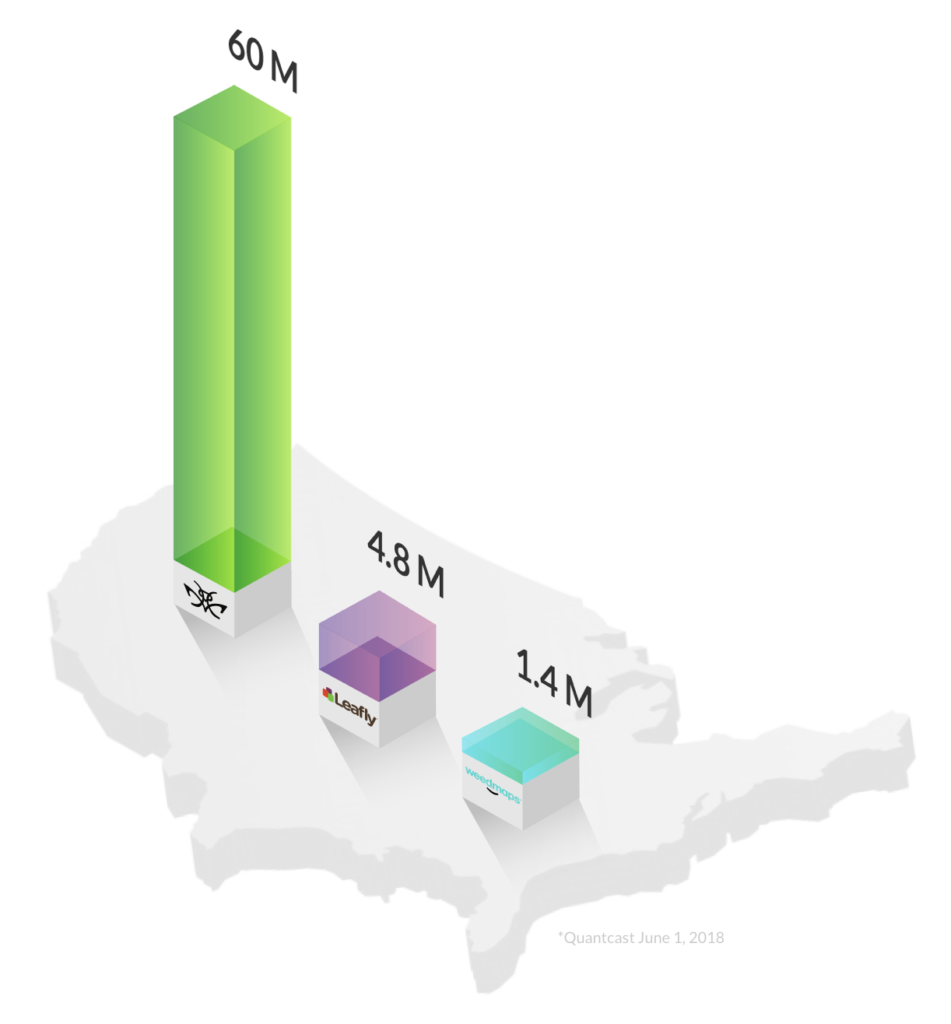 Just some of the press coverage MANTIS has received:

Display Advertising

Display Advertising
With A/B Testing

---

Choose where and how your ad displays on the nation's largest cannabis-networks.

• Track click-through, time on site, engagement, and more.
• Create unique ads based on device type.
• Run banner and sidebar ads.
• Guarantee your ads will be seen by the consumer.

Native Advertising

Native Advertising
Content Marketing Campaigns

---

Work with Sherpa and MANTIS to craft compelling, shareable content.

• Track engagement to see how far your story reaches.
• Have your story displayed on hundreds of different websites.
• Use a mixture of content and imagery to sell your brands.
• Storyboard with marketing masters before the writing process.

Video Advertising

Video Advertising
Pre-roll and In-article

---

MANTIS will help you create a gorgeous 15 – 60 second ad.

• Track engagement by device type and delivery method.
• Run an ad during content pre-roll (before a video for instance).
• Run an ad on-page (when hosted videos are not an option).
• Have your advertisement formatted for the correct device..
How does MANTIS
compare to the competition?
---
MANTIS puts the control into your hands. With easy online campaign tracking you can enable, disable, add to, and easily compare metrics from multiple campaigns all from a single portal. MANTIS provides better results because they're redefining what it means to make an "impression."
Make an Impression
that matters
---
MANTIS doesn't track impressions like your standard advertising company. For instance, Google Analytics considers an impression to be a user on a page, even if that user doesn't scroll down, scrolls quickly by your link, or clicks-through before seeing your site link. MANTIS tracks actual viewable impressions. Users must have the Ad within their line of vision for a given period of time. That provides stronger leads and memorable impressions at a lower overall cost than individual site pricing compared to MANTIS.